Filter Reviews
Looks
Skin
Results
Tan
Glow
Feeling
Formula
Colour
Shade
Spots
Patches
Smells
...
Oil
Sun
Scrub
Application
Packaging
Texture
Eyes
Foam
Power
Residue
Light
Bondi Sands
AMAZING! New forever client
Review by Simone R. on 21 Sep 2020
review stating AMAZING! New forever client
I have used lots of sunless tanners and this is by far the best. I was using the classic formula before and decided to try this one and it's my favorite of Bondi sands products. The tan is so even and a great olive tone not orange at all. The moose comes out very thick but also light and blends in really well. My new go to for a flawless tan!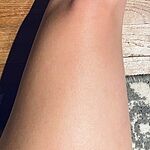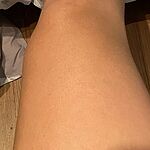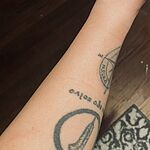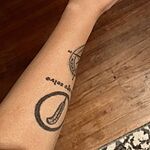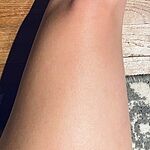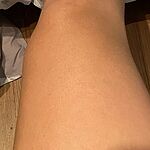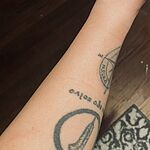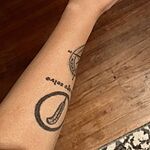 Wow!!!
Review by Sv143 on 29 Sep 2019
review stating Wow!!!
I have to say I was Always a tanning bed user then I realized how bad it was affecting my skin and yea I lived my color but Not premature aging ! I notice freckles I never had and then the fine lines and lil wrinkles I'm in my mid 30s 🙈 but My skin was Always perfect then with face tanning bed lotions came a few break outs and Im not one to break out. So over the past few years still while tanning up until this year I was ok with a few different tanners but Never getting the tanning bed results until My 2 favorite Bondi sands products I tried this fist and was in love I'm actually wearing it to bed now 🤷🏽'Äç:female_sign: It's been 3-4 weeks since last time I used the Aero but while in between I was using the Liquid Gold and Omg I'm in love with these both one is my Quick n fast easier way to color then my Awro when I have the extra time and I wait the 30 mins or so and reapply and then Rinse off in the am These 2 Have simplified my lip Fr and are Helping my skin in the long run and costing half the price I am in love No bad smells or transfer after like about 1-2 hrs unless u put too much on but I digress, I haven't a need to look Any further ü•∞🙌🏽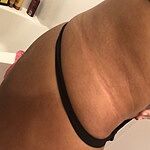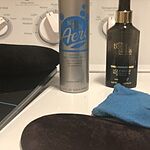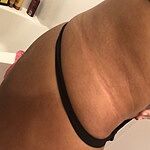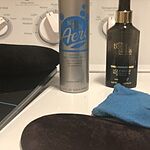 From Couch Potato to Bronze
Review by Bree P. on 5 Jun 2021
review stating From Couch Potato to Bronze
Y'all - lemme be the first to say, I'm PALE. Like, avert-your-eyes-this-girl-will-BLIND-you pale! My dad is fully Indigenous, but I unfortunately did not achieve his natural brown glow. On top of that, I am a uh, rather curvy girl. Pale + blob is not attractive! No bueno!

With that being said, I've never done self-tanners before. I'm rather clumsy, and these things just don't work for an ol' girl like me.

But y'all, I stuck this stuff on with the Bondi Sands mitt and I suddenly looked like a bronze GODDESS - like I wasn't just sitting on my couch watching My 600lb Life and eating Panda Express, but instead was soaking in the rays of the brightest sun in Myrtle Beach! It dried quickly, so I stuck on a gigantic 6X shirt, and went to sleep.

When I washed it off in the shower the next morning, some of the darkness *did* go with it, but I was still left with an absolutely GORGEOUS tan! I no longer look as if I've sat in a basement in all of my 27 years, my skin smells great, and my dad can finally claim me as his daughter again without getting second glances.

In short - BUY IT! I'm 5 days in and still glowing. It fades completely naturally, at least until you inevitably slap more on because you ever again want to accidentally blind people looking like you could be the moon's twin, or the daughter of Dracula himself!

**PS, please don't mind the face in the before photo, it was the only (horrid) photo from TikTok that I could get of just how pale I really am.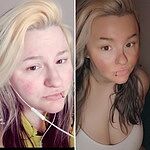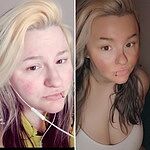 Very satisfied
Review by Irene C. on 16 Aug 2019
review stating Very satisfied
I hadn't use self tanners for many years, I didn't feel good in the past. AERO is perfect for me, I don't like being in the sun. Now I can be tanned without suffering. The color is very natural and no one noticed that I used a self tanning. I'll buy it again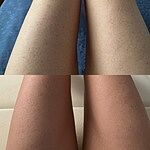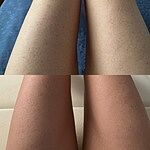 Amazing tan
Review by Luc1990 on 26 Jun 2019
review stating Amazing tan
This tab goes on absolutely amazing!! Its definitely a 10 out of 10 👌🏼 And using the Bondi Sands moisturiser makes it last a lot longer 💗💗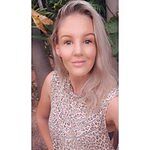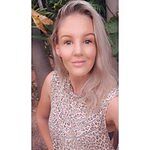 Comments by Store Owner on Review by Luc1990 on 26 Jun 2019
Hey Lover,\n\nThanks for your review, we're happy to hear that you are enjoying our newest revolution in self tanning, Aero! It looks great on you :)\n\n- Bondi Sands x